keep going
graphic
graphic services
graphic
studio
We turn original ideas into unique graphic designs that attract attention and stay in memory.
graphic
designs
Are you starting a new business and want to create a professional image for your company? Do you need consistent information and promotional materials to help you build brand awareness? Maybe you want to refresh your visual identity from many years ago? Send us a message and we will offer solutions that stay in memory!
Contact us
and see what we can do for you!
we can create an image for your brand
BUILDING YOUR BRAND IDENTITY
As a graphic design studio, we will help you build your brand identity. We offer a wide range of graphic design services, including design of visual identity, advertising banners or animations. We will help you choose a new brand name along with colours and fonts to reflect the brand's unique character and create an original logo to attract attention. We are passionate about aesthetics, but we do not forget about the strategic goals of a brand.
graphic design
CREATING AN IMAGE
Designing a memorable visual identity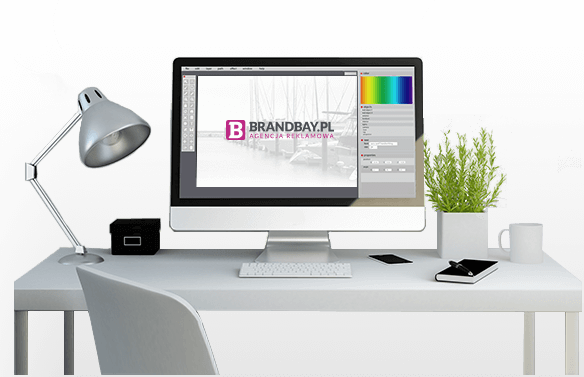 WE LIKE CHALLENGES
As part of our comprehensive brand building services, we offer designing your logo including a brand book, designing business cards and letterhead or graphic materials for advertising purposes (leaflets, catalogues, folders, posters, large-format banners, roll-ups, promotional items, labels, etc.). We also prepare graphic materials for digital and social media (advertising banners, mailings, animations, etc.). In each project, we bring out the uniqueness of your company, making your business more credible in the eyes of customers.
COMPREHENSIVE IMAGE STRATEGY
We help create and change brands. We cooperate both with companies that want to appear on the market and those whose outdated image and messy advertising materials negatively affect customers' trust in the brand. With professional visual identification, we will help you not only make your brand stand out, but also define how it should be perceived. As a branding agency, we believe that a comprehensive image strategy takes business to the next level.
strategy, branding, design
GRAPHIC DESIGN
Our creative and design efforts are in line with specified strategic goals. We emphasise your brand's strengths and attract the interest of the audience
#visual
identity
We develop comprehensive visual identity strategies and revamp your company image
#advertising
materials
We design advertising materials for print shops and internet campaigns. We turn them into effective promotional tools.
#animations
We create engaging advertising animations. We manage the whole process from the idea to the implementation.
what you get?
If you take care of consistent visual identity, you will:
distinguish your brand and make it present in your customers' consciousness
highlight your company's strengths and its individual features
emphasise what makes you stand out from the competition
build lasting associations with your brand
create the desired image
Klienci
Marki z naszej zatoki
Zobacz dla jakich marek mamy przyjemność pracować.